International Shipping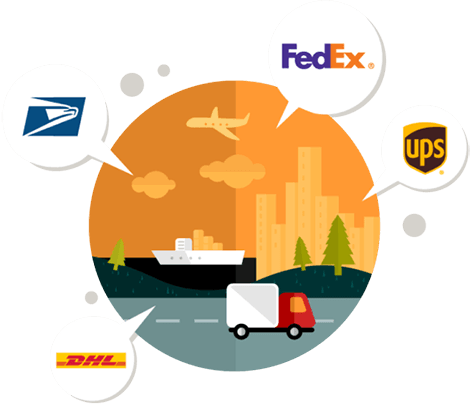 The Logistics Service of the RZPO - Food Processing Equipment Manufacturer has successfully delivered equipment to dozens of regions of CIS, European countries, Australia, Mexico, Norway, Iceland, Taiwan, China, Hong Kong and other countries.
We regularly use air, rail and road transport, as well as their combinations in order to choose the most optimal route for our equipment delivery. Food equipment RZPO successfully delivered and operates in many remote corners of the world.
Shipping Costs
All international shipping charges are based upon the shipping address and the total weight of ordered items.
If you have any questions concerning your order please contact our Customer Service Specialist via e-mail and we will respond promptly.
Worldwide Equipment Supplier
Blue area - is where we are shipping our equipment.
Red dots - where our clients are located.
Delivery of equipment
For the delivery of equipment to the countries of Europe, the CIS, the Baltic and other countries - we can make the components from the most widespread in these countries.
For example, usage of electric German or French motors, which are well listed in Europe. By default, this is Schneider Electric, and the default its import steel.
For the convenience of working with equipment, we can flash the controller to English / French / Polish and many other languages.
For automatic control panels on thermal equipment (smokehouses - drying chambers - defrosting chambers) we use automatic control panels of the firm B&R (Swiss).
Dear colleagues!
We offer you cooperation with the company "RZPO", dynamically developing company in the market of equipment for  meat, fish, cheese, vegetables, poultry processing.
We guarantee you:
A wide range of the world's best equipment for deep processing of  meat, fish, cheese, vegetables, poultry equipment;
A high level of service. In our company, the number of service engineers more than managers.
The best deals in the ratio "price – quality";
We give 24 months warranty on own equipment and Korean-made.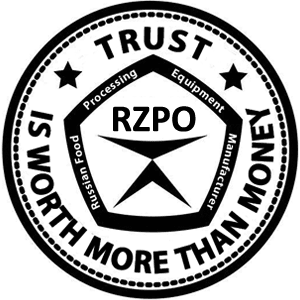 We will be glad to become your permanent partner for the supply of fish, meat and food processing equipment.
Would you like to speak to one of our advisers? Just submit your details and we'll be in touch shortly. You can also email us if you would prefer.
For Businesses: Do you have questions about how RZPO can help your company? Send us an email and we'll get in touch shortly, or phone +8(835)10001246977 between 09:00-23:00 +3 GMT  Monday to Sunday — we would be delighted to speak (by phone English, Bulgarian languages).
Note: Your details are kept strictly confidential as per our Privacy Policy.