Meat processing
With over 20 years of experience we'll ensure
you always get the best quality of processing equipment.
Our Equipment
Contact Us Today

With over 20 years of experience we'll ensure
you always get the best quality of equipment.
Our Equipment
Contact Us Today

Friendly Assistance
We're famous for our friendly, personal help
with every area of your affairs.
Our Services
Contact Us Today
RZPO - Food Processing Equipment Manufacture "RZPO" produces high-quality technological equipment for meat, fish, cheese, vegetables, poultry meat handling, as well as associated machinery and a vast selection of components. Thanks to our own production, the right selection of personnel, processing of metal for our equipment and competent marketing policy, we achieved the best price-quality ratio for all of our products.
The primary advantage of the "RZPO" company in the individual approach to each client. You only need to show your requirements for equipment and our specialists will produce the necessary equipment for your food production especially for you and for your technological tasks. Our equipment always meets the stated criteria and meets the quality standards. All products of the food machinery factory "RZPO" have 2 years warranty, as well as all the necessary certificates for materials.
ADVANTAGES OF OUR EQUIPMENT
The best Quality-Price Ratio offers
Warranty on equipment is 24 months
Quality – FIRST!
By supplying only quality and proven equipment, which in turn allows us to deliver only the best quality product to every home of the final customer, we make people's lives better.
We offer you cooperation with the company "RZPO", dynamically developing company in the market of equipment for fish processing. We guarantee you:
A wide range of the world's best equipment for deep processing of fish;
A high level of service. In our company, the number of service engineers more than managers.
The best deals in the ratio "price – quality";
We give 24 months warranty on own equipment and Korean-made.
Testimonials
Here's what just some of our clients have said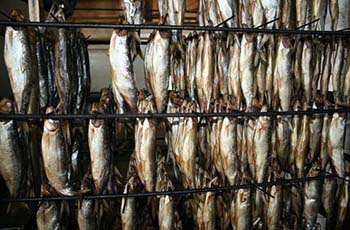 About the equipment of the "RZPO" company, we learned accidentally from the meat processors from Chernyanka city. The main criterion was the quality of the products.
Tarabanov Vyacheslav, Ch. Technologist of "Belgorodryba", the largest and oldest sea farm Belgorod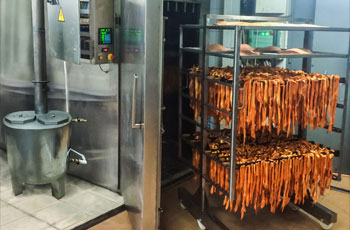 Especially under the new smoking chambers, we launched a modern fish processing industry. The economic effect from the introduction of cameras "RZPO" we still think and analyze. But it is clearly positive!
Breev Viktor, SP Breeva TA Arzamas district of Nizhny Novgorod region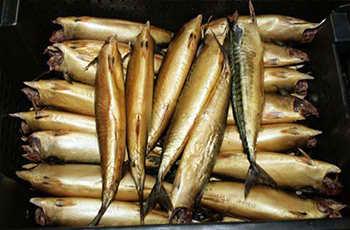 It's a real pleasure to work with "RZPO" company. Quickly and accurately respond to our comments and suggestions. For manufacturing equipment assistance I can only recommend RZPO! I've been delighted by the outcome!
Nikolai Krasilnikov, Ch. Technological SKHPK "Kubensky fishery" Vologda region
About Us
Female Fitness and Bodybuilding Beauties: Yeon Woo Jhi- Female Fitness gen pharma steroids bodybuilding show, anabolika für hunde kaufen comprar winstrol depot online | profile
RZPO – Food Processing Equipment Manufacturer (RZPO). Under our brand we manufacture a wide range of process equipment on 2 production sites: Smoking, defrost climate and thermal cameras, injectors, hygiene stations, shrink tanks, and more. Wide range of non-standard equipment for food production. The quality of manufactured equipment at the level of the world's leading brands.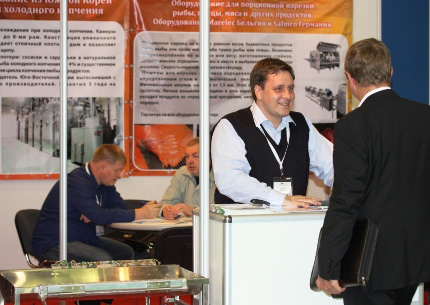 In the segment of the Food, Fish, Meat Processing Equipment, we offer you the best quality machines.
Our equipment has excellent technological performance and high technical reliability.
We offer the following fish processing lines and machines for the international market:
Efficient Sorting Lines for fish and seafood.
Scale Removers Manual and Automated.
Defrosters Water and Vapor. Defrosting from 1 to 8 hours per cycle. We provide a Defroster with Built-In Conveyor for fish unloading after cycle completion.
Cutting Machine for heads of any fish species. V-shaped or semicircular.
Filleting Machines to obtain Classic or Butterfly Fillets. For big fish (red fish breeds), medium (herring, cod, etc.) and small fish (goby, anchovy, herring, etc.) Full or Part Cutting Machine for further manual processing. Machine with manual feed (up to 60 pieces per minute) and automated feed with cutting off heads (up to 120 pieces per minute).
Batch Cutting Machine (straight or oblique ) with bone, automated cutting off head and tail.
Fish and Seafood Skinning Machine Manual and Automated.
Slicing Machine for fish and meat fillets without bones.
Washing Machines for fish or inventory cleaning.
Automated and Semi-Automated Multi-Level Fish Processing Lines. Convenient & Ergonomic. Nobbing Lines, Pin-Bone Removers and Cutting Lines for Preserves.
Seafood Processing Machine: tenderiztion,stripping.
Multi-Needle Automated Injectors with a needle diameter of 0.8 mm for red and other fish species fillets. 250 and 500 needles. Performance up to 1 (2 tones) per hour.
Small Fish Stringer.
NOT EXPENSIVE, but high quality Band-Saws. Made in Taiwan and Finland.
Enrobing Machines for fish blocks and single-piece enrobing.
Slicing Machine for red fish flesh and fillets.
Preserve Production Line: filleting and oils and sauces automated dispensing, automated capping, weight culling.
Shrimp Peeling Automated Line, as well as for other raw materials requiring enrobing and freezing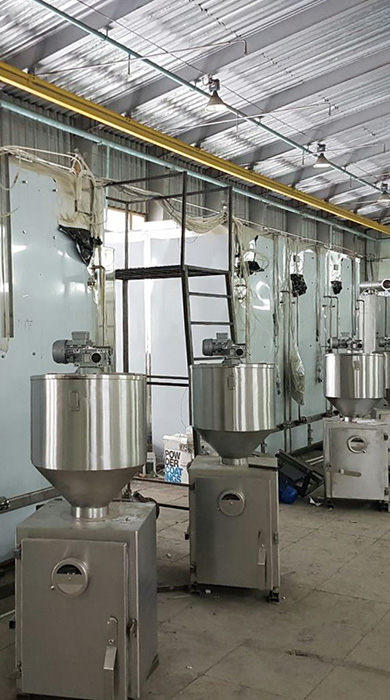 Technological equipment "RZPO" for the food industry performs many important operations, without which it is now impossible to imagine the food production. Undoubtedly, you will find everything that is necessary for adjustment of manufacturing process:

• Defrosting systems
• Smoking Chambers for COLD and HOT smoking
• Drying meat or fish equipment
• Climatic installations for the production of raw or smoked sausages
• Intensive sausage cooling chambers
• Equipment for frying and heating
• Injectors for salting fish or meat
• Tables, racks, containers
and many more!
In addition, our company delivers the best imported processing equipment for fish, meat, cheese or vegetables : filleting machines, slicers for slicing, skinning machines, fish cutting machines, skinning machine, washing machines for fish or containers, conveyors for cutting meat or fish, injectors, refrigerated containers and many many more. The company has a department of industrial refrigeration systems for process and air conditioning in industrial plants and we can calculate any amount of refrigeration equipment based on Bitzer, Frascold or another unit of your choice.
At the same time, the quality of the equipment produced at the level of the world's leading brands. After all, our company has long been engaged in the repair of existing smoking chambers in the market and we knew the weak and strong places of many manufacturers. At the moment, our factory produces automatic smoking chambers (ASC) for smoking fish, dairy and meat products in the following trim levels: Economy, Standard and Premium.
We guarantee you the best equipment and the highest level of service.