Our company offers a wide range of meat processing equipment directly from the manufacturer. The quality and functionality of equipment oriented to the European market is guaranteed by the manufacturer and service support.
If the customer wishes, we supply the equipment for meat processing to semi-finished products, pigs, sausages. There is stock, inventory, packaging materials for food and meat processing enterprises. Detergents for cleaning production equipment and shops.
Meat processing machines and plants
Depending on your requests during the reconstruction of existing or established new meat processing plants, our specialists will offer you an optimal processing scheme and a set of equipment. Our company will always provide a full range of services to its customers.
Our many years of experience, both with large meat processing enterprises, and with small sausage shops is a solid base of fruitful cooperation with you.
It is possible to sell the equipment offered by us in leasing and on credit.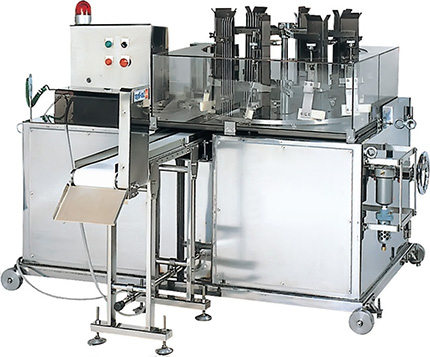 Meat processing
The processing of meat today is one of the most competitive types of business. In particular, meat processing puts forward serious requirements to the technology and process of production of meat products.
All our equipment for meat processing, vacuum packaging and other tasks has all the necessary hygienic certificates and meets all international and Russian standards.
We also provide a warranty and post-warranty service for all our equipment for processing meat, fish, poultry, milk.
The variety of our meat processing equipment will satisfy the most demanding tastes of customers.
Meat processing and poultry processing are the main directions of our activity.
Sphere of meat processing
RZPO solves the full complex of tasks in the sphere of meat processing, as well as processing of poultry and fish.
Cooperation involves working in different directions – from the design of new production, the modernization of the old to the delivery of individual units of technological equipment for processing meat, poultry, fish, as well as spare parts and related products.
RZPO services
RZPO together with its international partners provides the following services:
Production planning and development of production process technology: meat processing, poultry processing, fish processing.
Supply of equipment for all stages of processing meat, fish, poultry.
Installation, commissioning of meat processing and other equipment, commissioning of equipment and training of personnel.
Service maintenance and repair of equipment for poultry and meat processing in the warranty and post-guarantee period.
Supply of spare parts, equipment for processing meat, fish and poultry, as well as supplies from the warehouse and on request.
Organization of transport and customs clearance of the ordered goods.