Recently, a great interest among manufacturers of fish products is caused by the method of salting fish raw materials – injection.
The main principle of the injector is the uniform introduction into the muscle tissue of fish through the needles of brine or a combination of brine and various preparations for salting or for giving certain properties to the semi-finished product.
Injectors are of several types: for salting fish fillets and salting whole fish through the skin. Injectors are used to prepare semi-finished products for the production of salted fish products, hot and cold smoking products. For the production of these types of products, the operation modes of the equipment differ substantially.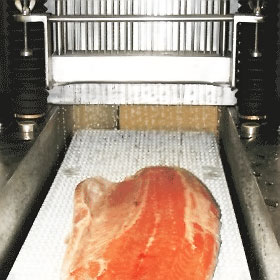 Read more