Machines for ICE making. Ice maker equipment
Ice makers are special refrigeration equipment that prepares food ice of various types. Such units can be used both in public catering establishments and for industrial purposes. Depending on the model chosen, modern ice generators make it possible to prepare ready-made ice of any shape, which will make it possible to diversify the menu and offer the most unusual filing of different drinks, cocktails and dishes.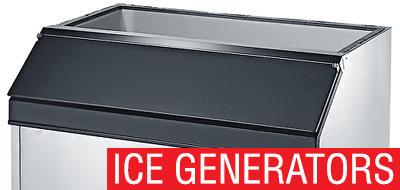 The ice machines of the AF and MF series of the firm «Scotsmann» (Italy) are designed for the production of granulated ice. Ice machines of the AF series have a built-in ice storage bin.
The EVE series ice makers from Scotsman (Italy) are designed to produce flake ice from fresh water for use in the food industry.
The ice storage box is used together with the ice maker if the latter is not equipped with a built-in hopper, as an additional storage for ready-made food ice.
Ice generator equipment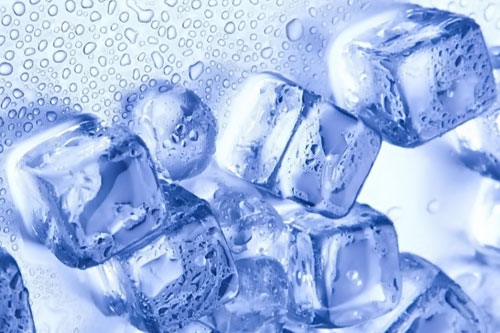 Ice makers are refrigeration equipment intended for the production of food ice, which is required in small and large bars, restaurants and other catering establishments for the preparation of beverages.
Ice is also used in shopping halls of stores, to demonstrate products that need cold – such as fish and meat.
Such devices as ice machines, for stores – a must. Using the device, the store significantly saves electricity: the goods laid out in the windows are cooled by the ice, without requiring a connection to the network.
On the pages of our site there are ice generators with different types of ice formation: cube, finger, parallelepiped, scaly, granules, "frape" and others. The performance of this technique depends on a certain model of different power. All devices are designed for continuous automatic operation.
Types of Ice making machines
Ice makers are divided into two types:
The flood. Ice makers of this type do not require connection to water and sewerage. They are very convenient for use in not big bars, cafes and restaurants.
Connected to sewage and water. Ice makers of this type have higher productivity and do not require constant supervision of personnel. Used in large shops, bars and other places of public catering, where a large amount of ice is required.
Differences in cooling system:
The air. Ice-makers with air cooling are needed in places where water pressure is unstable.
Water. Water-cooled devices are more expensive, but they are more compact, their operation is fast and stable, and this type of ice maker is suitable for embedding.
Cube ice generators are manufactured in the form of a monoblock, the type of cooling of the condenser can be water or air. Such an apparatus is connected to a refrigeration machine that provides freezing of pieces of ice. This kind of ice generators can have a productivity of 10 to 630 kilograms per day. The weight of each cube is 8-35 grams. Also included is a special ice storage bin and a device that provides distribution of finished ice. Ice makers are equipped with a system that regulates the operation of the device, taking into account the temperature in the working room, which allows to ensure the production of high-quality ice.
Generators that produce scaly ice are used in the confectionery, meat processing areas, they are installed on fishing boats, since the ice of this form is closely adjacent to a variety of products and allows maximum preservation.
Ice machines Scotsman – today are the most popular machines for making ice, the entire line of equipment is presented on our website.
Commodity market for Ice making machines
The enterprises interested in the final result of the future enterprise's work are the following: the outlets selling carbonated beverages buy the products of the future enterprise with the purpose of subsequent cooling of drinks; retail outlets interested in decorating with ice; catering establishments; catering companies;
ADVANTAGES OF OUR EQUIPMENT
Summary