Form equipment for ham products
In order to make a ham or other meat delicacy, the manufacturer uses special molds. Pressing molds are used for molding and pressing meat products during the preparation of hams, meat loaves, meat rolls, brawn and delicatessen from offal. In addition to molds for forming delicacies, openwork meshes for meat are used.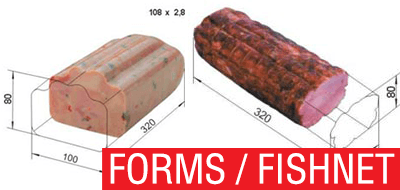 Press towers give a certain shape and cross-section of ham products.
Such a variant of molds for ham and other pressed products is very convenient for small enterprises producing small volumes of products.
Press towers, mesh fishnet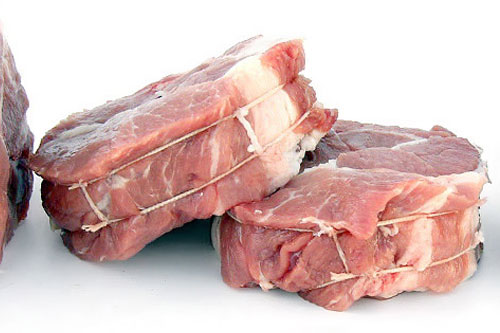 Forms for manufacturing shaped products of the same shape and size are always manufactured in accordance with the customer's specification. Formed products in our forms can be steamed and smoked. For large enterprises, we offer forms in towers, for smaller ones – mini towers or separate forms. All forms are made of acid-resistant steel.
Openwork molds for meat are:
Compliance with strict European standards. All forms are made only from high-quality food grade stainless steel. It does not oxidize and leaves no residue on the product.
Durability and unpretentiousness. Each openwork mold lasts more than 10 years. At the same time, it does not require any specific expensive maintenance during the entire service life.
A large assortment. A variety of models of different shape and capacity allows you to fully equip the production, even if you plan to produce a wide range of products.
We also accept orders for the individual production of molds for meat and lace forms. Direct deliveries and work without intermediaries allows us to carry out manufacturing of delivery of your new forms to any point of the country in the shortest time, and you – do not delay the launch of your own production.
ADVANTAGES OF OUR EQUIPMENT
Summary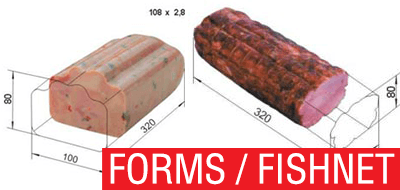 Brand Name
Product Name
Press towers, mold presses, mesh fishnet for ham products