Euro-frames. Sterilizers. Hygiene station. Accessories
RZPO offer you differnt types of support equipment, machines and non-standard equipment for the meat processing industry. Such as: Euro-frames, thermocamera, rickshaw trucks, shelving, equipment, Sterilizers, Shoe dryer, Hygiene station, Accessories and consumables for meat equipment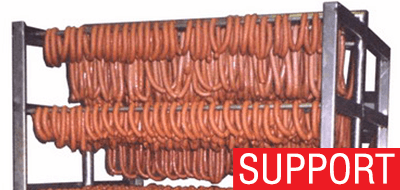 The hygiene station is a device that acts as a sanitary lock
The station regulates the direction of movement of workers
The displacers are made of high-quality stainless steel of German manufacture with precise positioning of seats and the configuration for any modifications of equipment.
Sterilizers for multiple tool sets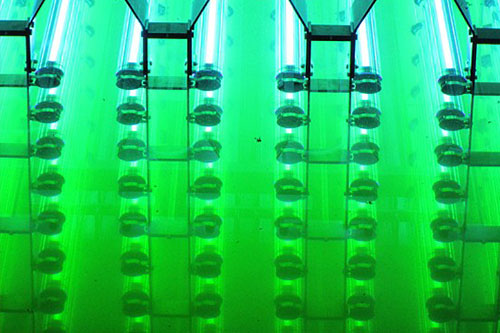 Designed for disinfection of knives and mousses in hot water in food industry and public catering establishments.
Ultra-violet sterilizer knives: clean and economical
Work with food always requires the most responsible approach to sterility and cleanliness. And it concerns not only the working uniform of the employees or the sanitary condition of the premises. It is hardly in the first place it refers to tools, because they are in direct, not mediated contact with products. To ensure the cleanliness of the tools for processing meat products, a sterilizer for knives and musates will help.
On the site of the company "RZPO" you can consider various variants of this type of apparatus and choose the one that suits you by parameters. The attractive price and high quality of disinfection of the instrument with a relatively low energy consumption makes ultraviolet sterilizers knives one of the most preferred models of such devices.
Also, quality processing of raw meat is impossible without proper cutting tables, a wide range of which is presented in the corresponding section of the catalog of our products.
Sterilizing of the knives
Knives are an indispensable tool in the catering system. In the process of using them, they come into contact with a variety of different foods. Each of which, has its own smell, microenvironment. In order to ensure hygiene of the surfaces of the devices, sterilizers for knives are used. With their help, the development of all kinds of bacteria is prevented. In the process of processing, no harmful effect is exerted on the device.
Visually, the device has the form of a camera. It is made of stainless steel. The purification process takes place directly inside the device. The time of the procedure is different. It depends on the type of device model, as well as the type of function that you specify. Track the duration of the cleaning process, helps the built-in timer.
Inside, the ultraviolet sterilizer for knives, however, like any other, is equipped with special fixing devices. For simplicity of use, the device has a special design. It is made in such a way that the technique can be placed on any vertical planes.
Models of sterilizers are divided according to the type of functioning. There are also ozone, and ultraviolet, and other types of devices. In the first case, sterilization is carried out by the action of water. In the second, with the help of UV rays.
Trolley technological
It is used for internal transportation of food raw materials and loading it into various technological equipment. When it is used, the loss of raw materials is considerably reduced, the transshipment operations in the production cycle are reduced. The design of the trolley allows you to move and lift it manually, turn it up and lift it with a loader.
Sausage European sausages
Eurorama sausage serves to house sausage loaves during their heat treatment and transportation at meat processing plants. For use in cooking and smoking chambers
ADVANTAGES OF OUR EQUIPMENT
Summary