Equipment for meat HEAT treatment. Heat Chambers for drying and smoking meat.
The heat treatment (baking, heating and cooking) is completely automatic without the need for additional manipulation. Universal cameras designed for industrial and handicraft production of smoked products. Allows to produce automatic heat treatment of smoked products by performing such treatments as reddening, heating, drying, smoking, cooking, baking and dusching without subsequent malpululations.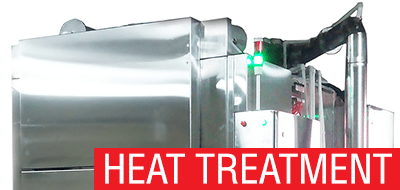 Advantages of meat chamber: Low chip consumption. Due to the modernized combustion glass. Allows you to completely burn chips. At the outlet after the chamber, a completely burned ash is obtained…
Smokehouse cooking chambers (hereinafter simply smoking chambers) are intended for smoking, drying and heat treatment of food products according to user-defined technologies entered into the memory of the controlling computer.
We bring to your attention new compact smoking chambers (South Korea). These smoking chambers are intended for hot smoking of meat and fish products, poultry, vegetables, seafood and cheeses.
Based on many years of experience in the manufacture of equipment for the production of raw smoked meat products, RZPO offers the following types of climatic installations, designed exactly for your needs.
Intensive cooling chambers ensure the fastest passage of the critical temperature zone, which contribute to the development of microbes and thus prevents the development of microorganisms, which leads to a significant increase in the shelf life of the product.
Boiler cooking  is designed for cooking sausages, meat products, offals, hams, liver, meat and bone broths.
Meat processing: from slaughterhouse to smokehouse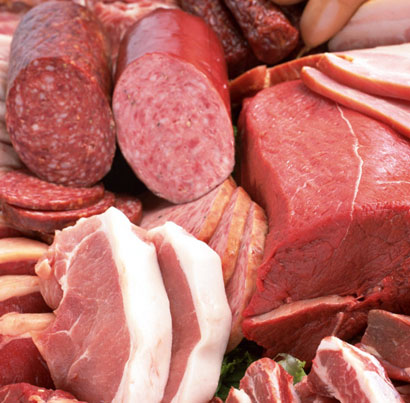 In order to create a fragrant sausage on the consumer's table, it is not enough just to grow a pig or calf. Between the raw material and the final quality product is a complex technological process of processing.
It can be divided into several basic stages:
sanitary inspection of meat, upon completion of which documents are issued confirming its quality, and delivery to the processing shop;
defrosting and carving of carcasses, sorting of meat by category (for sausage, ham, sale in raw form, etc.);
final processing to obtain a finished product (salting, "ripening" minced meat, smoking, digestion).
Meat processing is a rather complicated process. Its duration and labor intensity depend, first of all, on the practical power of the equipment used in this process.
The best equipment for processing meat is directly from the factory.
To process meat did not take too much time and did not require colossal efforts, it is necessary high-tech equipment for processing meat. The use of high-quality band saws, block cutters or smoking aggregates facilitates the acceleration and facilitation of a rather labor-intensive process. Due to the fact that the amount of waste will decrease as a result, the profitability of meat production will sharply increase.
The company "RZPO" in the food industry – for more than ten years. During this time, we have established our own production of meat processing units, and also learned how to organize a profitable business and train others.
We can buy a basic set of equipment for meat processing at a price that we can only offer as producers.
Equipment for thermal processing of meat
Equipment for thermal processing of meat and fish is a complex of equipment intended for hot or cold smoking, drying, cooking meat and fish products. The complex is a set of equipment consisting of a cabinet of various capacities for 100, 200, 300 and 600 kg of product equipped with heaters for setting the thermal regime and the air circulation system inside the chamber. In addition to the camera, depending on the purpose, the equipment for smoking meat can be supplied. For cold smoking, the chamber is additionally equipped with a smoke cooler. For the production of cooked products, a steam generator is installed on the camera. The heat chamber for meat processing can be equipped with additional equipment depending on the customer's request.
Heat treatment of meat is the final stage in the process of cooking sausages and various meat products. Equipment for thermal processing of meat is a whole high-tech complexes designed for processing meat products in various ways at different temperatures.
What equipment to buy for meat heat treatment
Heat treatment chamber for meat
On the specialized site you can buy or sell industrial thermal equipment for meat, intended for companies operating in the meat industry. Here is the equipment for the following types of meat heat treatment:
Draft;
cooking and roasting;
cooling;
smoking;
drying.
All these types of meat heat treatment are mandatory stages in the production of meat delicacies and sausages. Heat treatment can be carried out using the following types of industrial thermal equipment for meat:
Smoke generators;
installation of stationary and mobile defrosting;
smoking and cooling chambers;
climacteric chamber;
thermal chambers.
All these units allow to automate many production processes and to obtain meat products of high quality.
Smoking chambers
Universal camera designed for industrial and handicraft production of smoked products. Allows to produce automatic heat treatment of smoked products by performing such treatments as reddening, heating, drying, smoking, cooking, baking and choking without subsequent malpululations.
ADVANTAGES OF OUR EQUIPMENT
Summary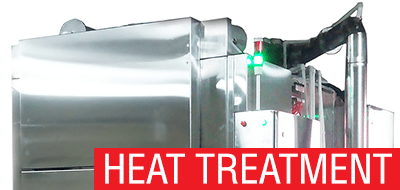 Brand Name
Product Name
Meat heat treatment equipment