Forms and press towers.
Press towers to give a certain shape and cross-section of ham products. The modular, carefully designed design allows the loading and processing of meat products with a total mass of up to 600 kg. The use of different types of forms in one installation allows to obtain a diverse assortment of finished products.
Would you like to speak to one of our advisers? Just submit your details and we'll be in touch shortly. You can also email us if you would prefer.
For Businesses: Do you have questions about how RZPO can help your company? Send us an email and we'll get in touch shortly, or phone +8(835)10001246977 between 09:00-23:00 +3 GMT  Monday to Sunday — we would be delighted to speak (by phone English, Russian, Bulgarian languages).
Note: Your details are kept strictly confidential as per our Privacy Policy.
Summary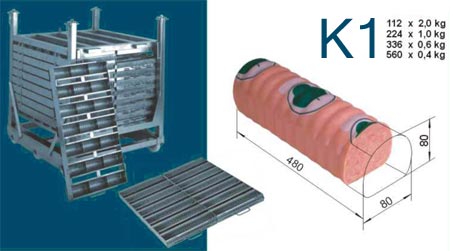 Brand Name
Product Name
Forms and press towers for ham products