Purpose: heat treatment (smoking) of specific products, such as cheese, fish pieces, fish liver, pieces of meat.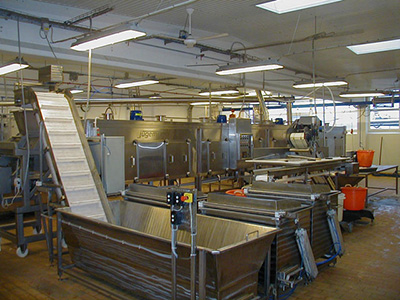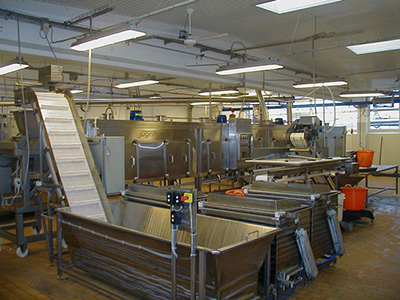 Tunnel smoking chamber is designed and manufactured for special needs of customers. The main design task was the creation of a device for smoking products with short processing times and a delicate taste of smoked meat. The equipment is designed for connection to an automatic line with a constant supply of the product, where for a number of reasons the traditional method with loading the product onto carts is unacceptable.
The chamber of this type has the form of a tunnel, where the product is moved by means of a belt conveyor. If necessary, in-line modules for drying and cooling are built in. At the request of the client, taking into account the production capacity, an automatic heat treatment and smoking line can be developed and that maximally satisfies the needs of the client, taking into account the features of the technological process.
The equipment consists of the following components:
The smoking chamber consists of sections – technological blocks, which are a tunnel. All sections of this equipment are interconnected by the method of twisting with bolts, and the joints are sealed. Each section has legs with height adjustment to even out the unevenness of the floor.
The belt conveyor is an element of the tunnel chamber. Its purpose is to transport the product during the smoking process through the tunnel. The adjustable conveyor belt speed determines the time intervals of the technological steps.
The fans are equipped with tunnel modules. Designed for forced circulation of air at a given rate and temperature through the product to provide technological steps such as drying, smoking, cooling, choking, etc.
Smoke generator. A stand-alone automatic, maintenance-free and programmable smoke generator is connected to the smoking section of the tunnel and creates a constant flow of thick, saturated smoke into the chamber, to shorten the processing time.
Calorifiers and refrigerating evaporators are equipped with modules that require temperature control. Heating elements and evaporators of refrigerating machines are made of stainless steel.
Ventilation and exhaust system, located above the working tunnel. Provides a comfortable level of work indoors.
Electrical control system with microprocessor control and control panel.
The washing set, both the tunnel and the suction pipes, are equipped with wash tanks, a water distribution system and spray nozzles.
The equipment is equipped with special devices and conveyors for automatic loading and unloading of the product.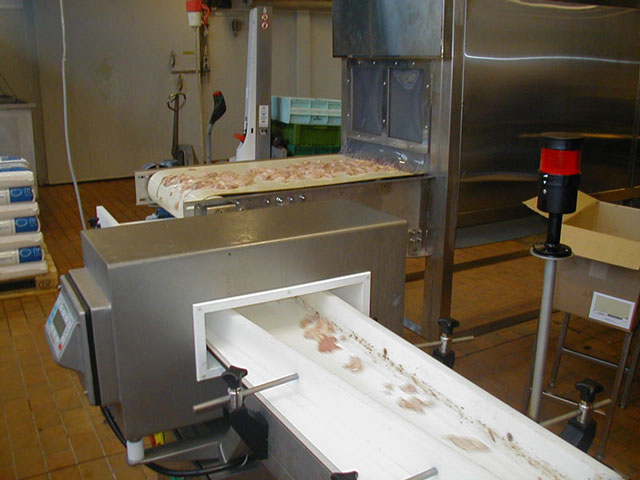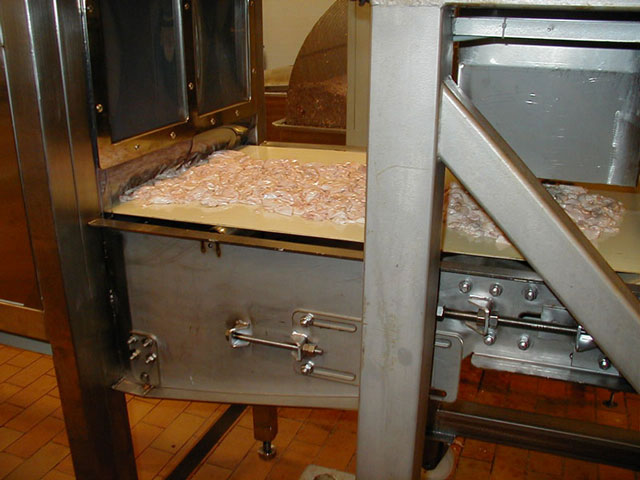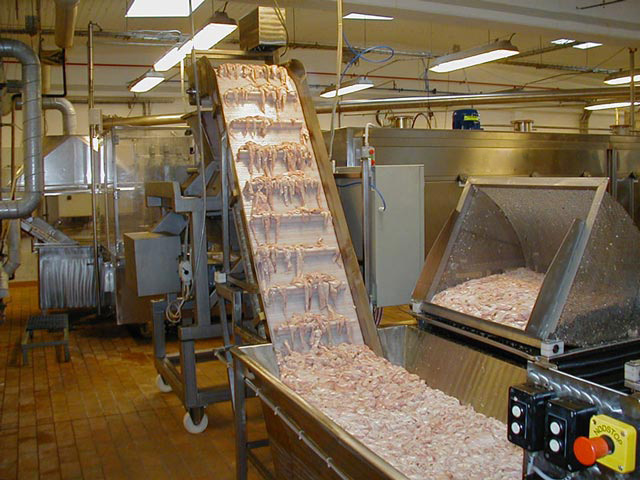 Would you like to speak to one of our advisers? Just submit your details and we'll be in touch shortly. You can also email us if you would prefer.
For Businesses: Do you have questions about how RZPO can help your company? Send us an email and we'll get in touch shortly, or phone +8(835)10001246977 between 09:00-23:00 +3 GMT  Monday to Sunday — we would be delighted to speak (by phone English, Russian, Bulgarian languages).
Note: Your details are kept strictly confidential as per our Privacy Policy.
Summary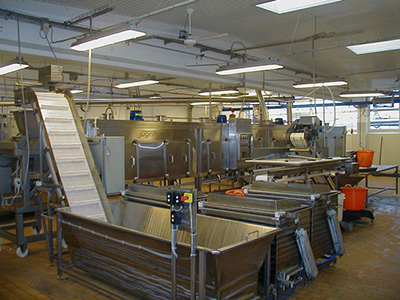 Brand Name
Product Name
Tunnel automatic smoking chambers