Fish Containers 600 – 1000 liters.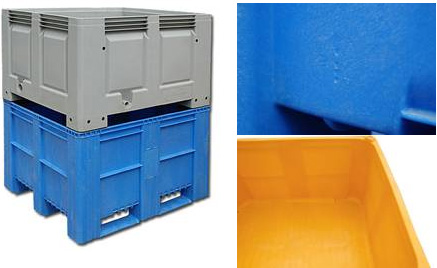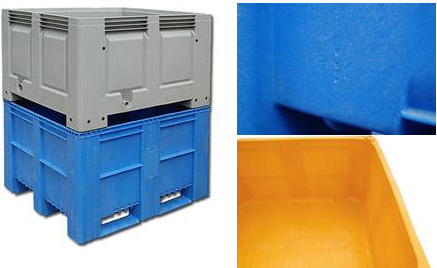 Characteristics:
The size of the outer: 1200х1000х740 mm.
Internal size: 1120x920x620 mm
Appearance: solid on 3 runners.
Volume: 600 liters
Weight: 37.0 kg
Load (static): 4000 kg
Load (dynamic): 700 kg
Load (rack): 500 kg.
Color: gray, blue
Amount in the truck: 104 pcs.
Country of origin: Israel
Term of manufacture and delivery from 4 (four) weeks.
Material of fish container:
High density polyethylene (HDPE), foamed with additives:
Ultraviolet stabilizers.
Antioxidants.
Foamers (increase the impact resistance properties).
Characteristic of container:
Polypropylene container is made taking into account all the shortcomings of the previous model. Rounded internal corners and smooth smooth walls are made, there are two places for draining from the wide and narrow side with risks for the diameter of the hole on the outside. Reinforced legs, as well as the lower edge of the perimeter of the punching loader. On the inner side of the bottom, the height of the stiffeners is reduced, which makes it easier to wash the container. There are two places for applying a sticker (sticker) on the adhesive basis.
Operating temperature
Operating temperature range from -40 * С to + 60 * С. Steam sterilization can be used for sterilization. It is possible to stack up to 7 pieces in a laden condition. The service life of the product, if properly operated, is not less than 10 years. The warranty period is 12 (twelve) months, subject to the conditions of use. There is a hygienic certificate and a certificate of compliance of the Russian Federation.
To work with boxing pallets, you must additionally:
Bucket for pressing fish,
Drain plug (cuts into place),
Ball valve for drain (cuts into place)
Would you like to speak to one of our advisers? Just submit your details and we'll be in touch shortly. You can also email us if you would prefer.
For Businesses: Do you have questions about how RZPO can help your company? Send us an email and we'll get in touch shortly, or phone +8(835)10001246977 between 09:00-23:00 +3 GMT  Monday to Sunday — we would be delighted to speak (by phone English, Russian, Bulgarian languages).
Note: Your details are kept strictly confidential as per our Privacy Policy.
Summary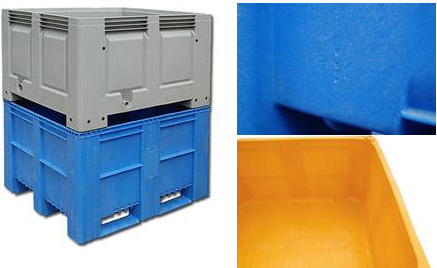 Brand Name
Product Name
Fish Containers. Containers for salting