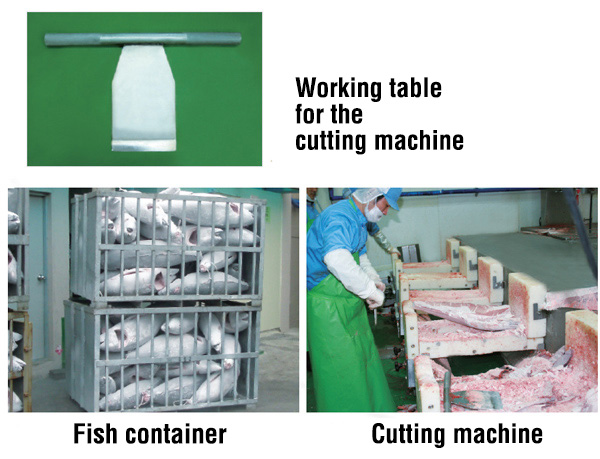 Characteristics of Fish Container
| | |
| --- | --- |
| Name | Dimensions: length x width x height, mm; (Weight, kg) |
| Fish container | 1600L x 1200W x 1150H |
Transport solutions for fish storage
The fish industry at all times has been quite popular and relevant. The sea product, which is so useful to each of us, was not always possible to deliver to large cities, which were located in the depths of this or that continent. In a word, far from the land. After all, the fish quickly disappears, and it must be stored under certain conditions. It was then that they began to think about this task and try to solve it. The penultimate innovation was wooden pallets for fish, bulky and inconvenient. However, they were replaced by modern lightweight fish containers, which are reliable.
Now such containers are better known as baths for fish RZPO. You can personally see their strength and quality. Products are manufactured taking into account all the requirements of the EU, respectively, before they get to the store counters, the containers undergo additional processing and testing.
Fish containers
The material for the production of products uses exclusively high-quality, without chemicals and other harmful substances. Manufacturers follow this, since the food industry is very strict requirements. You can also choose your favorite color – there are options. In this case, the colors should not be poisonous bright.
If you need to, you can mark your logo, special instructions or serial number of products on each container. This is done by laminating or imprinting.
Fish containersFish containers are produced in two types – low and high. The width and length are the same – 600 to 400 millimeters, but the height is different – 100 and 150 millimeters. With these dimensions, the total weight is 1.5 and 1.7 kilograms, respectively. Due to the compactness, fish containers can be used for absolutely different purposes. In addition, please note that the design is designed in such a way that the baths can be installed one on top of the other. Now you can store fish in tiers in special cold rooms and do not worry that it takes up a lot of space. This feature is useful during transportation. Most often in trucks there is not so much free space, especially when transporting loads of large volume. Therefore, fish products can be carefully installed in several tiers, which will save space and allow you to load more fish.
Fish baths can be used not only for storing fish, but also for transportation, both on board and on land. In a word, such containers can be used wherever necessary.
Would you like to speak to one of our advisers? Just submit your details and we'll be in touch shortly. You can also email us if you would prefer.
For Businesses: Do you have questions about how RZPO can help your company? Send us an email and we'll get in touch shortly, or phone +8(835)10001246977 between 09:00-23:00 +3 GMT  Monday to Sunday — we would be delighted to speak (by phone English, Russian, Bulgarian languages).
Note: Your details are kept strictly confidential as per our Privacy Policy.
Summary