Container washing machine.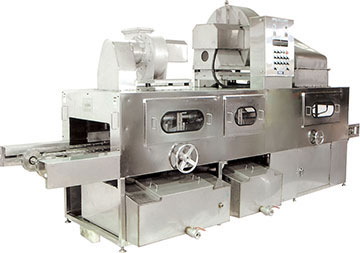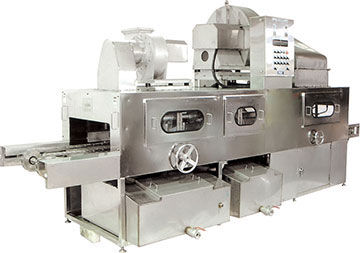 The machine is designed for washing baking trays and containers of various sizes, in continuous mode.
The machine perfectly removes fat deposits and disinfects containers by consecutive use of water with detergent and clean, at a temperature of 70⁰-80⁰С.
The machine is compact, as the process of washing, rinsing and drying occurs in the same housing.
This equipment provides drying of containers up to 90%, which corresponds to high sanitary and hygienic requirements.
The machine is completely made of stainless steel and meets the requirements of the Food Safety Management System (NAASR)
Specifications of Container washing machines
Power characteristics

Dimensions: length x width x height, mm; (Weight, kg)

Productivity, unit / hour

Fan / pump / conveyor
3Px 380Vx12KW

3730x1907x2635                   (1200 kg)

400
Video of working machine CHCW-2, machine with two tanks
Would you like to speak to one of our advisers? Just submit your details and we'll be in touch shortly. You can also email us if you would prefer.
For Businesses: Do you have questions about how RZPO can help your company? Send us an email and we'll get in touch shortly, or phone +8(835)10001246977 between 09:00-23:00 +3 GMT  Monday to Sunday — we would be delighted to speak (by phone English, Russian, Bulgarian languages).
Note: Your details are kept strictly confidential as per our Privacy Policy.
Summary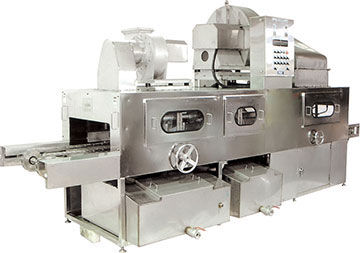 Brand Name
Product Name
Large container washing machine CWM-2