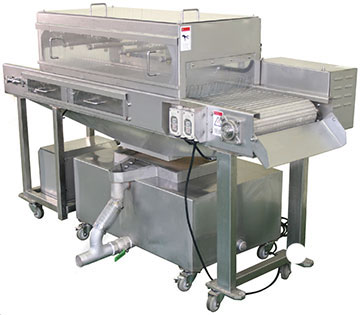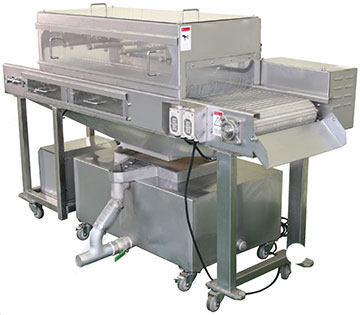 Washing machine for fish
Any type of semi-finished products such as gutted fish, fillets or slices can be loaded, they can be automatically washed in 6 stages using jets that are installed in the top and bottom of the conveyor.
The used water can be recycled, thus the amount of used and contaminated water can be reduced by using an additional function for recycling water.
Would you like to speak to one of our advisers? Just submit your details and we'll be in touch shortly. You can also email us if you would prefer.
For Businesses: Do you have questions about how RZPO can help your company? Send us an email and we'll get in touch shortly, or phone +8(835)10001246977 between 09:00-23:00 +3 GMT  Monday to Sunday — we would be delighted to speak (by phone English, Russian, Bulgarian languages).
Note: Your details are kept strictly confidential as per our Privacy Policy.
Summary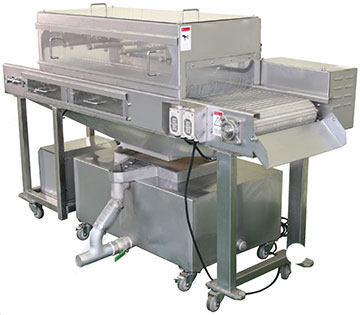 Brand Name
Product Name
Washing machine for fish WMF-1