Fish slicer machine – slicing sushi, salmon slicer.
Horizontal slicer HS 200 for horizontal slicing boneless fillets: poultry, meat, meat products, fish and seafood (squid, cuttlefish, etc.)
ADVANTAGES HS 200
Reducing the "human factor".
Decrease in production costs.
Basic cutting thickness – 3 mm. 8 knives. You can make the thickness: 4, 5, 6 mm and more.
Maximum use of raw materials.
Knife and conveyor belt speeds – controlled by a frequency converter.
High speed and efficiency.
Warranty 2 years.
Electronics and electrics – from the best European manufacturers.
Here's a video of a similar slicer (wider tape) in action
Description of equipment.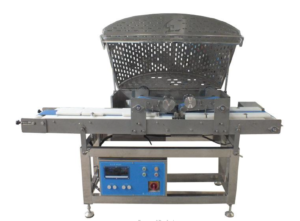 The horizontal slicer is made of high quality AISI 304 stainless steel and food grade non-metallic materials. The state-of-the-art manufacturing plant in China is equipped with advanced CNC machining equipment to ensure the precision and interchangeability of various mechanical components and to reduce after-sales service costs. Laser cutting, high-precision sheet bending machines and other modern metalworking equipment.
Electrical components: Siemens, Schneider, Bosch, Germany Weidmuller frequency converters and other European major league manufacturers to ensure the durability of the control part and low failure rates.
The slicer uses food belts from Siegling Germany. Strong, durable, easy to use and maintain. Bearings made of AISI 304 stainless steel manufactured by Egeth Germany ensure long-term operation of all drive elements. The motors are made in China, the degree of IP55 and above, to ensure the safety of equipment and personnel.
Simple and efficient electrical control panel, English interface, easy to learn. Excellent performance, safety and reliability, the whole machine meets HACCP and export standards.
Specifications
| | | | | | | |
| --- | --- | --- | --- | --- | --- | --- |
| Electric power, kW | Electrical characteristics | Weight, kg | Overall dimensions, mm | Conveyor height from the floor, mm | Belt width, mm | Productivity, kg / hour |
| 1,29 | 380 V, 50 Hz. | 160 | 1780х900х1430 | 1050+/-50 | 160 | Up to 500 |
Sashimi is a simple dish: it is not cooked, it is only cut. All you need is fresh fish, soy sauce, and wasabi. There are a couple of rules for cutting fish fillet, but once you get it, it's super easy.
The Japanese say that almost all the fish you catch can be eaten raw as sashimi. As you probably know, the Japanese even eat puffer fish, although you do need a license to be able to dissect and make puffer fish sashimi commercially.
The best sashimi is fish that you just caught in the sea; filleted, sliced and served on the spot.
Summary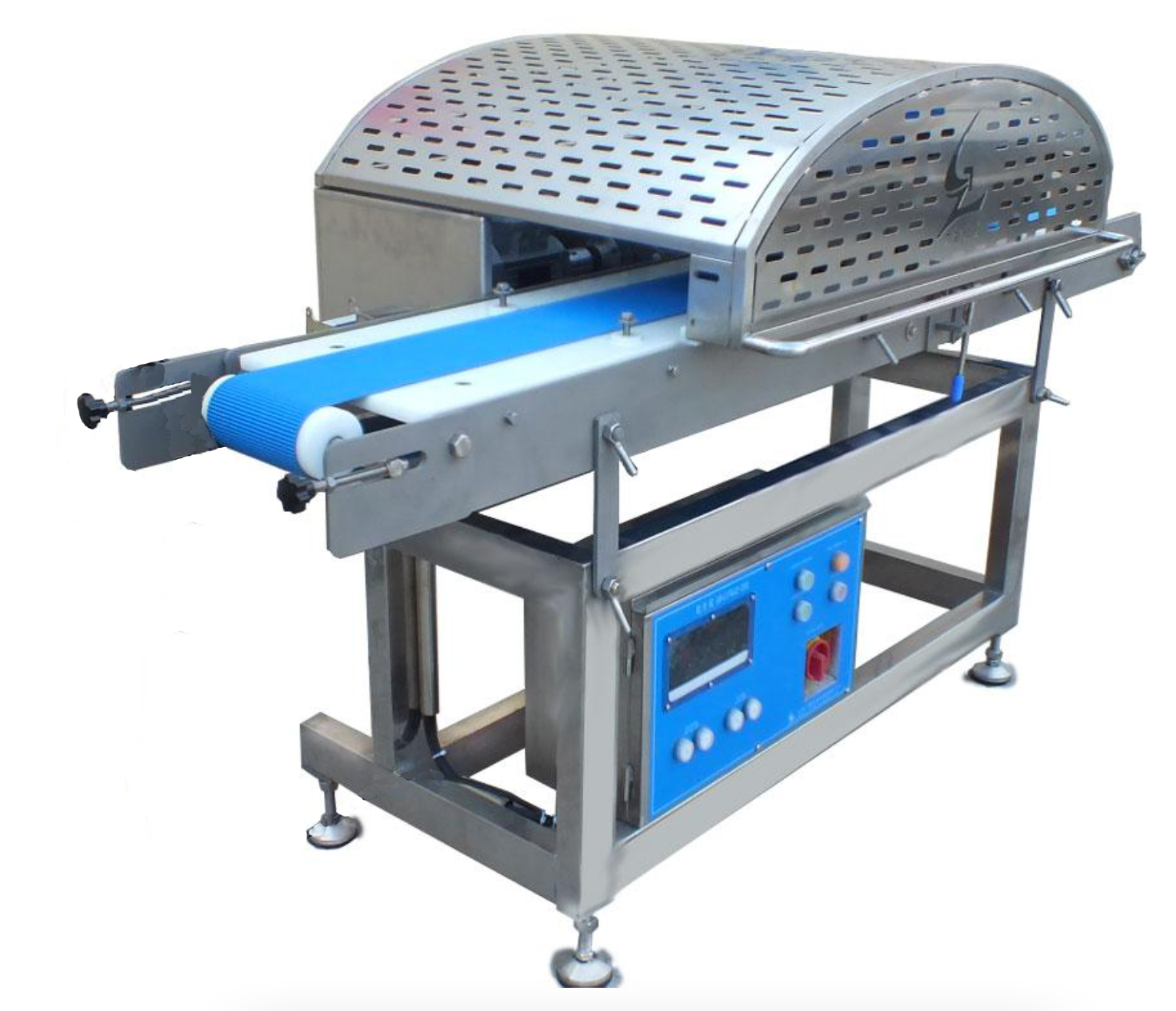 Brand Name
Product Name
Fish, sushi and sashimi slicer. Horizontal slicer HS 200
Price
Product Availability