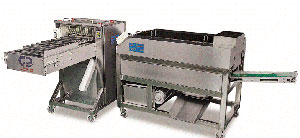 Automatic Filleting Line.
The line includes:
Cutting fish head machine + Filleting machine
Productivity: 25 fish / min
Dimensions (mm): 1300x2600x1300
Power consumption: 2.8 kW
Weight: about 550 kg
Model FML-50:
Dimensions (mm): 1200х2400х1200
Power consumption: 2.0 kW
Weight: about 450 kg
Processed fish: medium / small fish such as saury, horse mackerel, mackerel, herring, etc.
It is possible to cut the fillet under the condition of the half-frozen fish, this means convenience in the winter season with time-saving defrosting.
The reduction in the operating time is approximately 110 times compared to manual processing, each, even a beginner can work on this machine.
Cutting off the head, removing the viscera and the central bone can be done automatically, you only need to place objects on the hopper, detach 3 parts or leave the tail – optional.
The yield is 58-64%, which is equivalent to the work of an experienced fish processor.
Compliance with strict hygiene requirements due to easy separation of parts and knives for washing with water.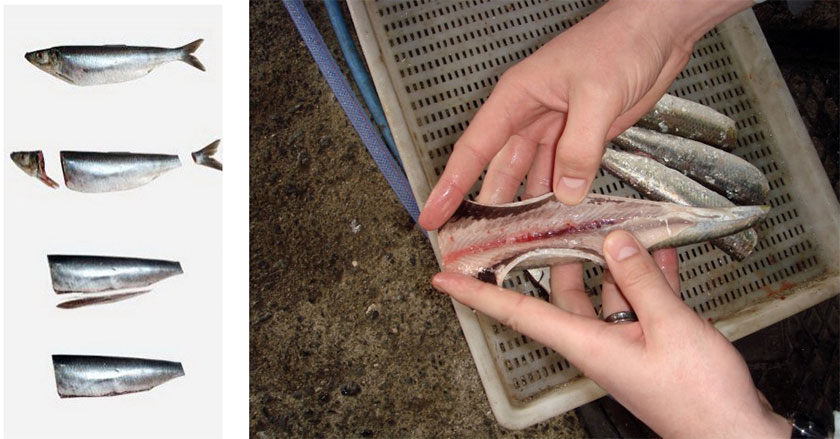 Model FML-50 Automatic Filleting Line - Video
FML-50 Automatic herring fillet line - Video
FML-50 cutting head and tail - Video
Would you like to speak to one of our advisers? Just submit your details and we'll be in touch shortly. You can also email us if you would prefer.
For Businesses: Do you have questions about how RZPO can help your company? Send us an email and we'll get in touch shortly, or phone +8(835)10001246977 between 09:00-23:00 +3 GMT  Monday to Sunday — we would be delighted to speak (by phone English, Russian, Bulgarian languages).
Note: Your details are kept strictly confidential as per our Privacy Policy.
Summary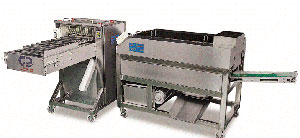 Brand Name
Product Name
Automatic Filleting Machine (Line) FML-50