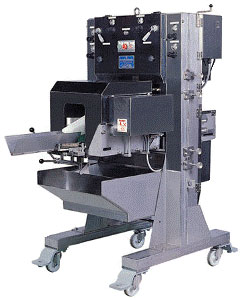 Fish Filleting equipment.
The yield is 76-80%. Precise filleting is provided by the ability to adjust knives of a special design to the shape of the fish bones.
The process is fully automated and does not require qualified personnel.
The machine is compact, and fully meets the requirements of HACCP
You can not remove the tail before processing
Processed fish species: salmon, trout, yellowtail, 1-7 kg.
Filleting machine for salmonids

Characteristics of Filleting Machine FML-80.
Specifications:
Dimensions 800x1600x1600 mm
Productivity 15 ~ 25 fish / min
Water consumption 300 ~ 500 l / h
Engine power 2,2 kW
Weight 350 kg
GB 185 Filleting and Salmon Processing - Video
Would you like to speak to one of our advisers? Just submit your details and we'll be in touch shortly. You can also email us if you would prefer.
For Businesses: Do you have questions about how RZPO can help your company? Send us an email and we'll get in touch shortly, or phone +7 (926) 491-50-90 between 09:00-23:00 +3 GMT  Monday to Sunday — we would be delighted to speak (by phone English, Russian, Bulgarian languages).
Note: Your details are kept strictly confidential as per our Privacy Policy.
Summary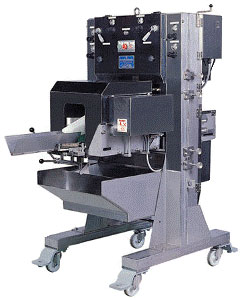 Brand Name
Product Name
Filleting machine for salmon breeds FML-80