Dear partners!
Due to the large number of requests for the Korean-made MSF-1 filleting machine, we made a comparative analysis of filleting machines on the market. When comparing, we will rely on our experience and knowledge of our competitors. If our knowledge of competitors is wrong – we will be happy if you point out our errors in the text. In all cases, we rely on the data received from our partner company "Octopus", from the Kaliningrad city. Where already more than 3 years, the complete line for cutting red fish has been working: filleting equipment MSF-1, pinbone machine. We compare our machine with manufacturers such as: Baader Germany, CARNITEX Denmark, Nikko Japan, Grand Bell S. Korea, Pisces USA. This is the most well-known manufacturers of filleting machines for salmon.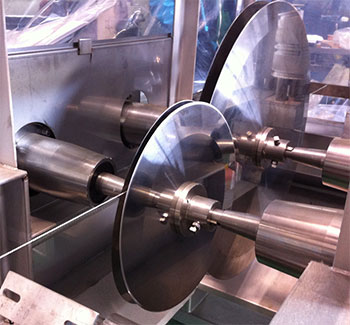 Quality and output of the fillet after processing. The machine MSF-1 favorably differs from all competitors by its design. These are 2 pairs of circular knives of large diameter. The fish is placed back down, and the first pair of knives cuts the meat to the center bone. See the photo on the right. The companies CARNITEX, Nikko, Grand Bell – use 2 endless belt knives which under the guides bend at the required angle. Disk knife gives a higher output of fillets than any other design.
Guarantee. South Korean quality corresponds to Japanese and German. No wonder we give a 2-year warranty on this equipment. + In our warehouse in Podolsk we always keep the spare parts necessary for trouble-free operation as agreed with the plant. In Russia, similar models have been in operation for more than 3.5 years. In South Korea, I watched equipment that is more than 9 years old.
Price – the lowest of all of the above manufacturers.
Usability, customization, and ergonomics. Filleting in MSF-1 is easy to set up, disassembled for washing and cleaning. I personally launched this machine in Murmansk city and was enthusiastic as an engineer from the solutions of the company RZPO. The switching to a different fish size takes only 5 minutes. By the machine, which the plant treats for a size range of 2-9 kg, we filleted haddock from 0.8 kg to 2 kg and cod from 5 to 13 kg. The machine worked on all ranges.
The economic effect of the application of the filleting machine MSF-1.
Often, our customers say that the filing of MSF-1 is very expensive, despite the fact that the price is the lowest among analogues (as mentioned above). We consider it necessary to explain what the economic effect of the use of MSF-1 is and what to look for when choosing a filleting machine.
When choosing a filleting machine, you should pay attention not only to its cost and productivity, but it is also necessary not to forget about such a concept as the output of finished products. At MSF-1 output of finished products is about 84%. If you take a fillet of Russian production, then the output on it is much lower. What causes losses of only 1% on a product like red fish.
For calculations, let's take the wholesale value of salted salmon. The minimum price is from 16 $US Dollars per kilogram. If we process on filterable 5000 kilograms per day, then losing 1%, we lose 50 kg of the total output volume, the cost of which is 833 $US Dollars. Given that in the month of 22 working days, you lose 18333 $US Dollars every month, per year (we take 247 working days) – this is 205833 $US Dollars per year. It seems to us – these are impressive figures. And this despite the fact that we considered losses of only 1%. And comparing the Russian and Korean fillets, the difference in output will be exactly just over 1%. In our case using MSF-1 you have this sum of money as your profit.
Of course, it is you who decide. Our task is to help you make the right choice and save not once with the purchase of filleting equipment. Your task is not to lose your profit the entire period of work on the equipment you use.
With respect and hope for future cooperation,
The general director Boris Kisov.
Filleting machine for salmon fish MSF-1
The machine is designed to remove spinal and abdominal bones.
The machine can process fresh, and semi-frozen raw.
Output of the product using this machine is up to 82%, depending on the raw materials, the size range and other parameters.
| | | | |
| --- | --- | --- | --- |
| Power supply | Dimensions: length x width x height, mm; (Weight, kg) | Performance, fish/min. | Processed fish species |
| 3P x 380В x 2,5кВт | 1600x1400x1500 / 1000 | 25~30 | Red fish: salmon, pink salmon, trout, sockeye salmon, chum salmon and others weighing from 2 to 9 kg. |

Video of the salmon processing line:
Video of the filleting of haddock fish:
Would you like to speak to one of our advisers? Just submit your details and we'll be in touch shortly. You can also email us if you would prefer.
For Businesses: Do you have questions about how RZPO can help your company? Send us an email and we'll get in touch shortly, or phone +8(835)10001246977 between 09:00-23:00 +3 GMT  Monday to Sunday — we would be delighted to speak (by phone English, Russian, Bulgarian languages).
Note: Your details are kept strictly confidential as per our Privacy Policy.
Summary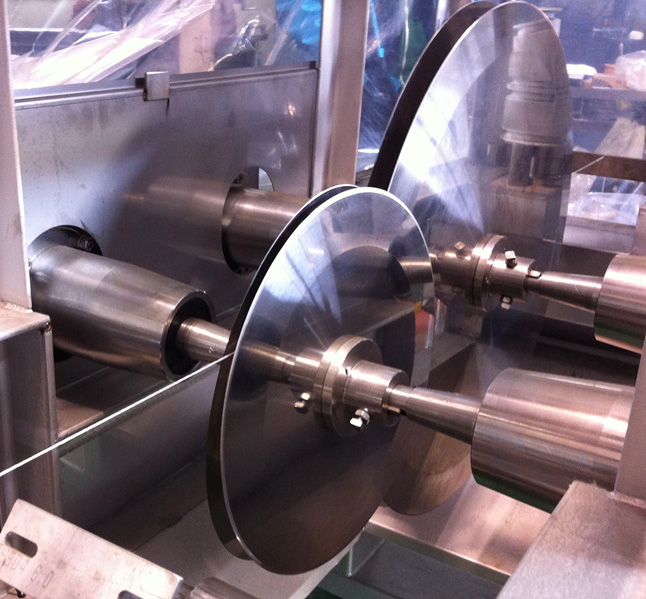 Brand Name
Product Name
Filleting machine for salmon fish MSF-1